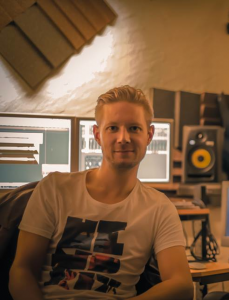 Martin Svensson
Martin is a composer/arranger, producer & recording engineer based in Malmö, Sweden. As a composer Martin has been working with a wide range of styles throughout the years – from contemporary concert music to writing for commercials, film & TV and writing pop songs.
Most notably he cowrote "In my blood" performed by Natalia Druyts that was the theme song for the TV-show "Empire" in Europe.
As an arranger and orchestrator he's worked on productions for Korea's adaption of American Idol and productions for SM Entertainment expos of K-pop.